Which is the best 32 inch LED TV in India, based on durability and price?: Which is the best 32 inch LED TV in India– Which is the best 32 inch LED TV in India
TOP TV MODELS TOP SELLING
Best 32 inch LED TVs (Smart / non-Smart)
Mi LED TV 4C PRO 32-inches
HD Ready Android TV
The Chinese-make TVs have revolutionized the TV market by offering good quality TVs at throwaway prices. The Mi LED TV is one such product.
HD Ready TV – 1366 X 768p
Refresh rate – 60Hz
Smart TV Features – Patch Wall with Android Oreo OS
Sound output – 20W DTS-HD Sound
Connectivity Ports – Three HDMI and two USB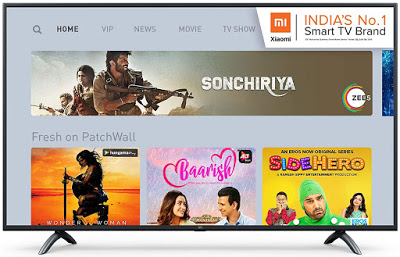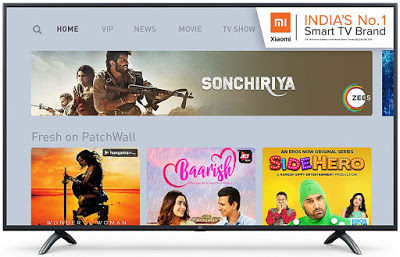 Mi LED TV is a smart TV with Android PatchWall Oreo OS to provide arevolutionary TV viewing experience. Get your favourite content with more than 700,000 hours of content.Youca can see The HD Ready display lets explore each detail in brilliant
Quality and clarity.
Life-like colours and best  brightness of HD Ready display can take your TV 
viewing best experience to a different level.
Stereo speakers with DTS HD audio technology complement the picture output to perfection.
The DTS audio quality fills the room with enchanting sound and delivers a theatre-like experience.
Android Oreo is an easy-to-use OS. People are accustomed to using it on their smartphones.
It enables the consumer to enjoy thousands of movies and videos from YouTube and Google Play.
The Chromecast built-in feature allows you to cast movies and photos from your Android compatible smartphones.
This TV features a 64-bit quad-core processor with 1GB RAM and 8GB internal storage.
It comes with adequate numbers of ports and is also compatible with WiFi and Bluetooth 4.2 version.
2. Sony Bravia 32-inch Full HD LED KLV-32W6272G
Full HD TV – 1920 X 1080p
Smart TV features – Smart Plug and Play
Display – HDR
Sound – 30 Watts
Connectivity ports – Two USB plus two HDMI ports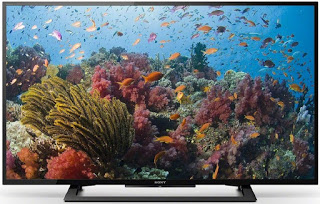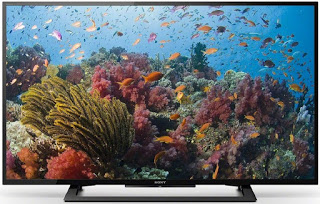 This TV comes with an FHD large screen resolution that enables the consumer to experience amazing clarity and details.This resolution eliminates picture noise to improve its good quality and clarity. X-Reality PRO is a feature available in all Sony Bravia TVs. This feature up-scales every pixel to display full HD clarity.
Sony Bravia 32-inch TV features HDR to ensure the reproduction of the
Darkest blacks and the brightest of whites in its full glory.
Sony TVs are renowned for its picture quality.
At the same time, they deliver audio of the highest order, as well.
The Sony Audio system produces the deepest bass ever experienced on a TV.
The Dynamic Drive Speaker brings music to life in its full range.
The Clear Audio+ technology lets you hear the dialogues clearly by separating music from voice.
The Sony Bravia FHD large screen resolution is a smart TV with built-in seamless internet connectivity features with USB tethering.
The Smart Plug and Play features allow you to connect your smartphones to the TV and watch its contents on the large screen.
This TV Sony Bravia 32-inch TV features HDR comes with a high-quality remote that ensures direct control of YouTube and Netflix by having dedicated buttons for the purpose.
The X-Protection PRO TV Sony Bravia 32-inch TV features HDR feature protects the TV from dust, moisture, electricity fluctuations, and short circuits.
The Cable management system makes it one of the most aesthetic looking TVs in the market.
A) 32 inches Full HD