Contactless e-RUPI: Easy, Secure and Quick Transactions:- Do you know what is eRUPI? and how it works. What is eRUPI which was launched by PM Modi, know here the answer to every question related to it Prime Minister Narendra Modi has started e-RUPI today. Here we will discuss about eRUPI-Truly Cashless and Contactless Payment and how it will work and how you can get it.
The eRUPI is the prepaid card. This is the first step towards digital currency as e-RUPI, This is an electronic voucher based digital payment system named 'eRUPI'. The platform has been developed by National Payment Corporation of India (NPCI), Department of Financial Services
What is e-RUPI?
The eRUPI is a digital payment currency platform which is created by National Payments Corporation of India (NPCI), through which you can make secure and quick payments using your credit or debit cards or through the Unified Payments Interface (UPI). This has been launched in a bid to enhance the digital payment infrastructure in the country.
What is eRUPI card, which will be pre-loaded with the digital payments value. As of now, the card will be available for cardholders of HDFC Bank, Axis Bank, Canara Bank, Punjab National Bank, State Bank of India, ICICI Bank and Bank of Baroda. You can download it from the Reserve Bank of India (RBI) website.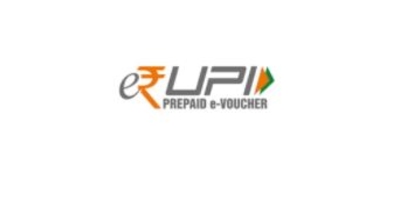 How does eRUPI work?
The e-RUPI is one-time payment mechanism this card is redeemable voucher without debit/credit card, or any digital payment app and internet banking. And this is acceptable by merchants.
Once a person gets verified, he/she can go ahead with their day to day payment transactions. The amount can be paid, received and requested.
How to pay with eRUPI? Payments can be made by anyone over the phone, UPI website or the UPI app. Just download the app and follow the procedure. All you need to do is just click on the desired merchant, transfer the amount to the eRUPI mobile wallet and select the 'Buy/Sell' option to complete the transaction.
See Also: Paytm IFSC Code: What is Paytm Payments Bank IFSC Code
After making a payment through e-RUPI voucher, the merchant will receive an email and SMS. Easiest and Instant transactions in India, This new revolution in India after in digital payment system after launched e-RUPI.
Importance of e-RUPI
Prime Minister Narendra Modi launched a new mechanism which is called 'eRUPI' today 02 August 2021. As per new mechanism of the e-RUPI, Merchant have to just scan the QR code with a smartphone and make payments instantly.
How the new mechanism eRUPI works eRUPI is a digital payment platform, which allows the merchant to make online payments, either through credit or debit cards.
See Also: The Best Remote Jobs 2021: The Future of Working from Home:…
This digital payment system is being used by millions of customers in India and it works for both, national as well as international remittance. As of now, it is a pilot service and has not been rolled out to the general public. Once it is rolled out it will be a substitute of using cash or wallets.
Who will benefit from e-RUPI?
The beneficiary class is open to all Indian residents, including citizens, non-citizens, NRI citizens, Jammu and Kashmir residents and NRIs. How does it work? eRUPI is a digital currency using 'direct benefit transfer (DBT) mechanism' and can be used by two types of users. Bankers: Banks (both public and private) can issue eRUPI using the know your customer (KYC) details of the customers.
Consumer: Consumers can buy and sell eRUPI using RuPay Debit Card. Consumers can convert eRUPI to cash anytime. How will it benefit consumers? eRUPI will benefit the general public as the RuPay Debit card is accepted digital payment sites such as Flipkart, Amazon, Paytm and other ecommerce websites.
How to get an e-RUPI?
The e-RUPI scheme is available to all residents of India. So, basically an e-RUPI voucher will work on the similar lines as the one time payment voucher, with the exception of the below-mentioned things.
Apply for the card as a strategy to get an account
Digital wallets are preloaded with money to pay for the items, on delivery at the selected merchant. Prime Minister Narendra Modi has said that cards can also be used for digital payments, but that will have to be considered, based on the "volume and need". The card is easy to be used for online and offline purchases.
Conclusion-Contactless e-RUPI
Citing the recent event that witnessed the usage of digital currency in the country, the government has rolled out eRUPI. It is believed that the use of electronic payments has been delayed due to its negative connotation.
But now, eRUPI which is going to have applications in every sector is the answer to every nagging question. All you need to know about eRUPI and how it works in the following guide.
What is eRUPI? eRUPI is a payment platform which will provide all facilities to merchants and consumers. It also enables banks to facilitate quick and easy transactions. It is an interoperable interoperable and open platform which also has some of the key features of a mobile wallet.