Indian Mobile Congress 2019- 5G, IOT, and Smart Cities were the most hottest topic– Communication Electronic Information and Broadcasting Minister Ravi Shankar launched the three-day Indian Mobile Congress (IMS) 2019 in Delhi on Monday. He said that the auction of 5 C spectrum will be done this year. The government will soon decide its price as well, In 2019, the company has more than 500 companies in 30 countries to introduce their products.
Recruitment pavilion is also installed in Mobile Congress, Its theme is Startup and Review. About 56 companies have set up their stalls in the recruitment pavilion.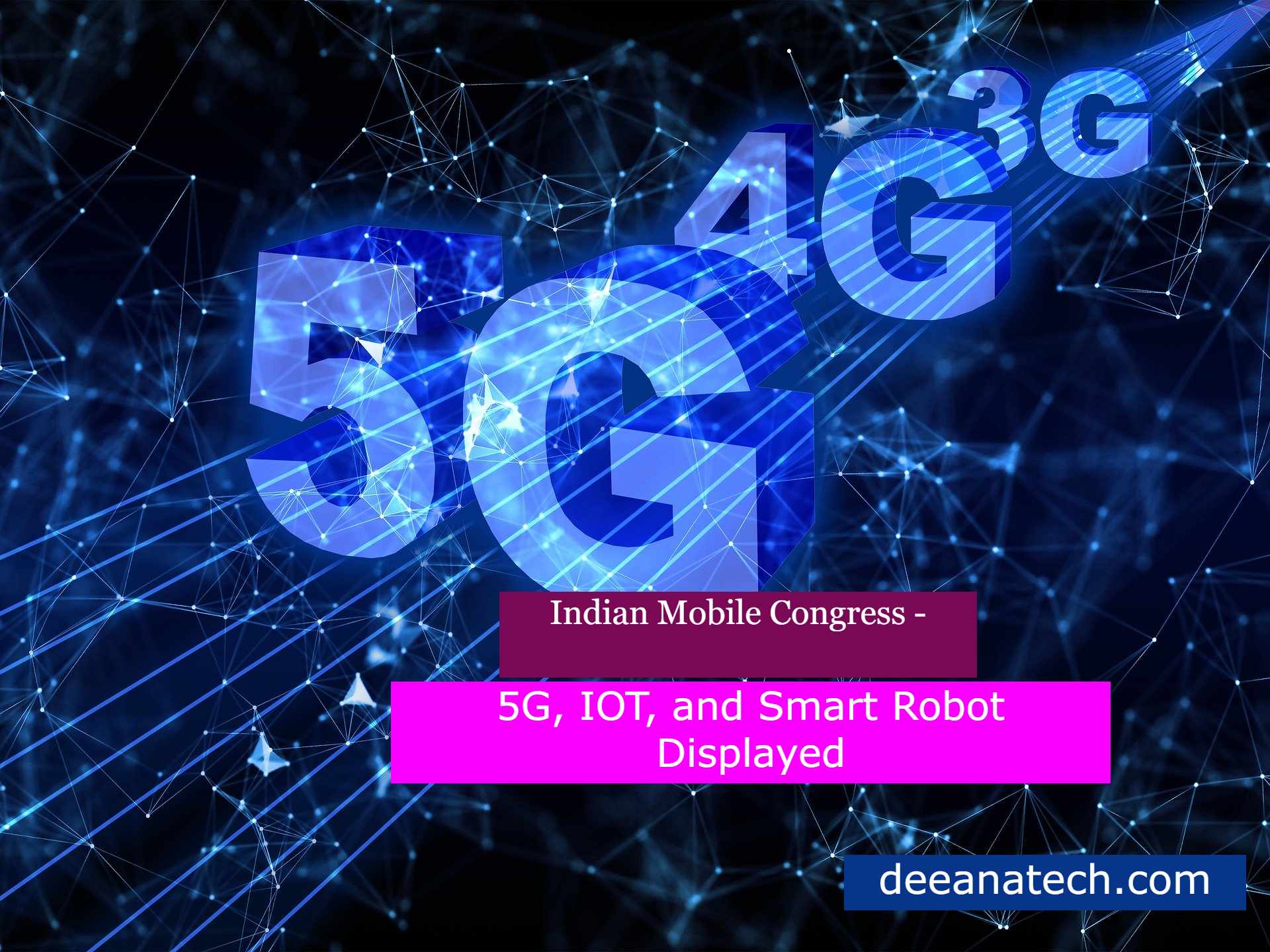 Indian Mobile Congress (IMS) 2019
Many private recruitment companies have been involved in this including many central government ministries, state government, state startups and SMEs.
5C spectrum will be auctioned in India this financial year–Ravi hanker prasad
Many companies participated in this Indian Mobile Congress and showed a demo of their product.
CONNECTED ROBOT
There was a lot of curiosity among the people to see the conned robot in it. This robot mimics the antics of a hard model or a person standing in front of him. It works on 5G networks. That is why both of them are seen moving together.
Smart Coffee Machine
Unlike ordinary coffee machines, you can make special coffee at home and drink it. The method of making coffee is different from the smart coffee maker machine displayed in it. This smart coffee machine understands the recipe through the bar code on the coffee packet.
Smart TV with Camera
Smart TV with Camera: China's company Owner has displayed the world's first popup camera equipped smart TV. You can also make video calls in this. It will be launched in India next year. Two variants of this TV will be launched, Both will also get a 55-inch 4K display.
Indian Mobile Congress 2019- 5G, IOT, and Smart Cities were the most hottest topic