The Indian Mobile Congress (IMC) 2019, a three-day event of monumental significance, was inaugurated in Delhi on Monday by Ravi Shankar, the Minister of Communication, Electronic Information, and Broadcasting. With its spotlight on cutting-edge technologies like 5G, IoT, and Smart Cities, the congress gathered industry leaders, experts, and innovators under one roof.
In this article, we delve into the pivotal announcements and remarkable innovations that set the stage for the future.
5G Spectrum Auction: A Transformative Milestone
A recruitment pavilion is also installed in Mobile Congress, Its theme is Startup and Review. About 56 companies have set up their stalls in the recruitment pavilion.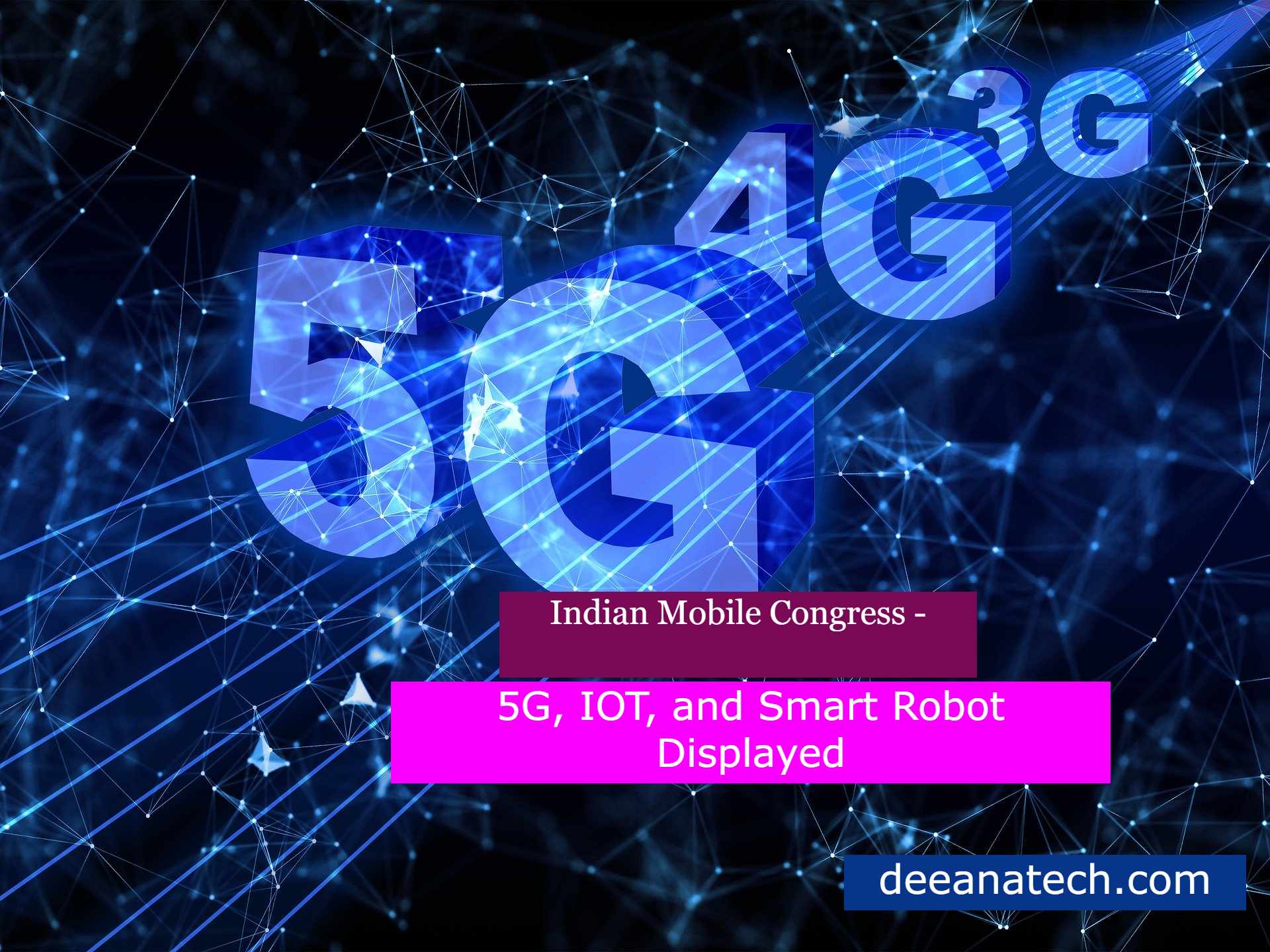 Minister Ravi Shankar Prasad kicked off the event by unveiling a pivotal revelation – the 5G spectrum auction would be conducted within the year. The government's determination to bring 5G to India is not only commendable but also indicative of a future-ready digital landscape.
As a part of this stride, the government will soon unveil the spectrum's pricing structure. This move is poised to revolutionize connectivity and open doors to unprecedented opportunities.
Indian Mobile Congress (IMS) 2019
Many private recruitment companies have been involved in this including many central government ministries, state government, state startups, and SMEs.
Global Presence and Product Introductions
With representation from over 500 companies across 30 countries, the IMC 2019 showcased a global convergence of innovation and technology. International participants seized this platform to introduce their groundbreaking products, fostering a spirit of collaboration and knowledge exchange on a worldwide scale.
Innovations Pavilion: Nurturing Startups and Expert Reviews
An exciting addition to the congress was the Innovations Pavilion, featuring a theme that revolved around startups and comprehensive reviews. A total of 56 companies showcased their prowess in this arena, setting up stalls that exuded creativity and entrepreneurial spirit.
The Innovations Pavilion was a testament to the evolving startup landscape in India and beyond.
Diverse Recruitment Opportunities
The IMC 2019 wasn't solely about cutting-edge technology; it also embraced the realm of employment. A dedicated recruitment pavilion played host to a myriad of opportunities, spanning private recruitment agencies, central and state government ministries, state startups, and SMEs.
This diverse participation showcased the congress's holistic approach, aiming to bridge the gap between innovation and employment.
Spectrum Auction: 5C Enters the Fray
In a significant development, Ravi Shankar Prasad announced the auction of the 5C spectrum within the upcoming financial year. This strategic move underscores the government's commitment to expanding connectivity and paving the way for a technologically advanced India.
Innovative Demos Steal the Spotlight
Among the highlights of the IMC 2019 were the captivating demos that underscored the potential of cutting-edge technology. Notably, the Connected Robot left audiences intrigued with its ability to mimic human actions. Operating on 5G networks, this robot seamlessly synchronized with a human counterpart, showcasing the power of seamless communication.
Revolutionizing Daily Rituals
CONNECTED ROBOT
There was a lot of curiosity among the people to see the conned robot in it. This robot mimics the antics of a hard model or a person standing in front of him. It works on 5G networks. That is why both of them are seen moving together.
The Smart Coffee Machine
A remarkable departure from conventional coffee makers, the Smart Coffee Machine brought a touch of innovation to everyday life. This machine allowed users to craft specialized coffee blends within the comfort of their homes.
What set it apart was its unique recipe recognition system, which decoded coffee packets' barcodes to create a personalized and perfect cup of coffee.
Unlike ordinary coffee machines, you can make special coffee at home and drink it. The method of making coffee is different from the smart coffee maker machine displayed in it. This smart coffee machine understands the recipe through the bar code on the coffee packet.
Elevating Entertainment: Smart TV with Camera
A revolution in home entertainment was ushered in by China's pioneering company, Owner. The world's first pop-up camera-equipped Smart TV was unveiled, promising a range of functionalities beyond conventional television viewing.
This remarkable innovation allows users to engage in video calls directly through their television. The Smart TV is poised to make its entry into the Indian market next year, with two variants featuring a 55-inch 4K display.
Main Points:
Indian Mobile Congress (IMC) 2019 highlighted the latest trends in 5G, IoT, and Smart Cities.
Communication Minister Ravi Shankar inaugurated the three-day event in Delhi.
5G spectrum auction announcement marked a transformative step for India's digital future.
Global participation included over 500 companies from 30 countries, showcasing innovation.
Innovations Pavilion showcased startups, reviews, and creativity.
Diverse recruitment opportunities bridged the gap between technology and employment.
5C spectrum auction announcement projected enhanced connectivity in the upcoming financial year.
Engaging demos, including the Connected Robot, demonstrated the power of 5G networks.
Smart Coffee Machine introduced personalized coffee-making using barcodes.
Smart TV with Cameras revolutionized home entertainment and video communication.
In conclusion
The Indian Mobile Congress 2019 stood as a testament to India's strides in technology, innovation, and connectivity. With groundbreaking announcements, visionary innovations, and a global assembly of industry leaders, the event left an indelible mark on the landscape of technology. As India sets its sights on a future empowered by 5G, IoT, and Smart Cities, the IMC served as an important milestone, inspiring collaboration and progress.