Definition Centralization and Decentralization- What is Decentralization? – Here in this article we discussed about Centralization and Decentralization Definition. Now this is the best time and initial stage for Decentralization which is becoming popular day by day
The most discussed topic during these historical times is how the decentralization and control of financial systems played an important role. Many governments have had to reconsider their position on the adoption and implementation of cryptocurrencies, as well as how it is managed in matters of national security.
The Russia-Ukraine War has become one of the most televised wars in recent memory. In fact, it has wider economic implications, which are being felt in various regions across the world.
Russian economy
The reports said that several countries, including the United States and Japan, had serious ties to the Russian economy and companies, and even Russian financial institutions went so far as to revoke access to the SWIFT payment system.
Private sector payments giants such as MasterCard (NYSE:MA) and Visa (NYSE:V) have also blocked several Russian financial institutions from accessing their networks.
What does the Russian-Ukrainian war mean for the crypto-hybrid economy?
Read More | Largest crypto exchange- Binance, will no longer support Russian Mastercard and Visa cards from March 9th
Now think Crypto-economy and crypto-finance
Coming to the main point, and away from the traditional structures of economics and finance, the war has become a defining moment for the crypto-economy, with clear geopolitical implications for the crypto-economy and crypto-finance in the broader context.
Many consider the current war to be the first of its kind in the emerging cryptocurrency industry. Ukrainians receive aid in the form of cryptocurrency donations, while it is useful to the Russian oligarch.
Definition Centralization and Decentralization
Ukraine's Deputy Prime Minister Mykhailo Fedorov, in a tweet on February 27, urged central crypto exchanges to freeze digital wallets associated with Russian addresses, to prevent Russia from making financial transactions and payments through alternative means.
See Also | Elon Musk tweeted on Dogecoin and McDonald- I will eat a happy meal on tv if @McDonalds accepts Dogecoin and Mcdonald's Grimacecoin reply
Understand the Role of Centralization in a Growing DeFi Economy
Cryptocurrency exchanges can be considered as cryptocurrency banks, as they provide access to digital assets. They are broadly divided into two categories: centralized and decentralized exchanges.
Central exchanges are not much different from traditional banks. Technically, it acts as an intermediary between the seller and the buyer.
Centralized Exchanges
On the other hand, centralized exchanges have rules and regulations, and are generally considered to be easy-to-use platforms, which are responsible for holding users' money. They usually require compliance with Know Your Customer (KYC) procedures, which require information from users, similar to traditional financial institutions.
Decentralized exchanges meaning
Decentralized exchanges (DEXs) are also abandoning the role of the middleman altogether, operating as peer-to-peer (P2P) markets and using smart contracts and atomic exchanges to conduct transactions.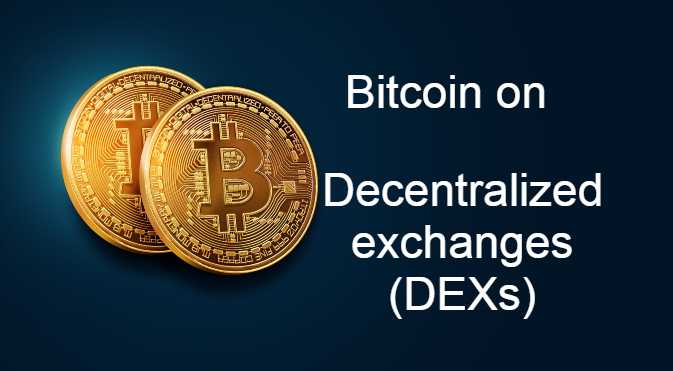 This also means that merchants themselves are responsible for their money, and are responsible for it if it is lost, as if their personal keys were hacked, or the money was sent to the wrong address.
decentralized exchanges created
It is worth noting that the majority of exchanges created between 2020-2021 and 2021 are decentralized exchanges.
Read More | Ukraine legalizes cryptocurrencies- Zelensky signing the law "On virtual assets", which legalizes cryptocurrencies in Ukraine
In addition, many decentralized exchanges do not have "firewalls" for market access, which makes them highly unregulated.
If we take all of the above and put it in the perspective of the Russian-Ukrainian war, and the deputy prime minister's last tweeted, shutting down user accounts and functions in a decentralized structure would seem an almost impossible task.
Doing so requires targeting market participants directly, and exchanges do not have a central system through which users can be tracked.
Role of Hybrid Financial Systems [cryptocurrency economy]
The cycle of financial sanctions has extended beyond the initial censored financial battlefield, which now includes the cryptocurrency economy, largely outside the control of central authorities.
Advantages of centralization and decentralization:
As a result, the issue of controlling the cryptocurrency economy has become a global problem. But maybe not as bad as we think, so let's take a look at the advantages of centralization and decentralization:
Read More | Coinbase Bans 25000 Crypto Wallets for Users from Russia
Centralized exchanges benefits:
Centralized exchanges provide additional security and reliability. Integrated stock exchanges also provide greater convenience by facilitating transactions.
Investors will find centralized exchanges a convenient way to trade and invest in cryptocurrencies.
Users who use centralized exchanges can log into their accounts to easily transact through apps and websites, instead of using crypto wallets and peer-to-peer transfers, which can be more complicated.
Definition Centralization and Decentralization- What is Decentralization? – Here in this article we discussed about Centralization and Decentralization Definition. #Cryptoeconomy #cryptofinance #Cryptocurrencies #decentralizedexchange #deeanatech #cryptohttps://t.co/vSGgisbdks pic.twitter.com/3rAQ9kxycv

— DEEANA TECH (@DeeanaTech) March 23, 2022
Advantages of Decentralization:
Bitcoin and other decentralized networks are open source, where anyone can use it to create goods, services and applications. As a result, the possibilities for its development are almost limitless.
No one can monitor or control financial activities as there is no central authority.
Bitcoin decentralization allows it to be used in any region of the world, as only a smartphone or computer is connected to the Internet to connect to the network.
Every member of the bitcoin decentralized system enjoys democratic rights and financial sovereignty.
Decentralized exchange is now going to be the need for the world, as is the scenario in the world right now