WhatsApp 2021: Launches 'Hey'features in India: WhatsApp is the most popular messaging app. Everyone with a smartphone has this app in their mobile. India has the highest number of WhatsApp users. So WhatsApp brings new features for its customers. This year, WhatsApp has taken a step forward to fight Corona with new features. This has benefited the state and central governments from this platform.
See Alos | WhatsApp Meaning In Hindi: What Does WhatsApp Web Mean,
WhatsApp 2021 launches 'Hey' features
The second wave of Corona in India came in March-April. As a result, 15 state governments had launched the Covid-19 helpline on WhatsApp to reach out to the public.
Read Also | Android 12 launched 4th beta version, game mode with app search-
At the same time, in order to control the tax-like monster, facilities have been provided in India from vaccine booking to certificate download. In 2020, the central government launched the MyGov Corona Helpdesk feature on WhatsApp.
WhatsApp has launched a number of features in 2021, including default disappearing messages, message level, reporting specific messages and backup encryption.
WhatsApp Add many Features
In addition, the company has introduced a number of features like desktop video calling, wild card entry in group calls, media web editor and stickers.
Read Also | WhatsApp Image editing tool came into the WhatsApp web
WhatsApp partnership with Uber
Uber and WhatsApp have announced a partnership this year. Uber has signed an agreement with WhatsApp. So customers will now be able to book Uber Cabs through WhatsApp.
This feature is built on the WhatsApp Business Platform. Uber will be implemented in Lucknow on an experimental basis. It will then be expanded to other cities.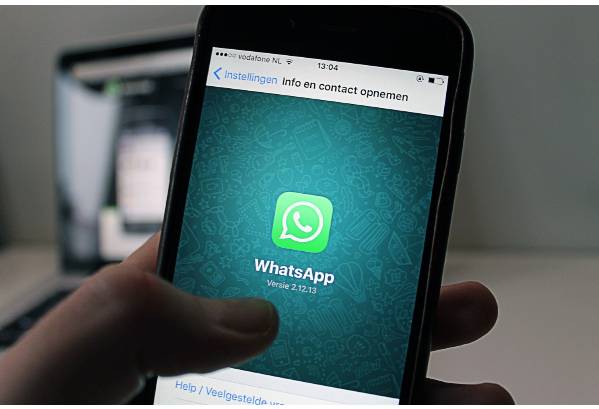 Check it | Contactless e-RUPI: Easy, Secure and Quick Transactions
This feature allows customers to book Uber cars, Uber Moto and Auto. With the option to book a car on WhatsApp, there is no need to download the Uber app.
Read Also | What is Advanced Threat Protection, ATP Security: Keeps Your Data Safe And Secure
WhatsApp started the payment feature considering the problems of the users. However, due to some restrictions, the number of users of these features was low. WhatsApp now has regulatory approval to double the number of users for payment services in India.